Poster Show: Chapter 4 is approaching, and this year it is all about books!
Whether you're a reader or not, designers have a thing for book covers. We've asked our members and Atlanta design community to design a new cover for an old favorite, portray a scene from their most recent read, imagine what the cover of a story based on their life would look like, or show us their dream bookshelf. 
Once all of the posters are submitted on May 10th, our judges will curate the show, and the winning entries will be displayed at this year's 4th Annual Poster Show! Join us for Poster Show: Chapter 4 this June 15th starting at 6:00 p.m. until 10:00 p.m. at OxWork Business Club! You won't want to miss this literary adventure!


Please give a big thanks to our Publishers who make this event possible...
(Just kidding, they're our amazing Sponsors):

Venue: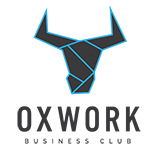 Paper Donation: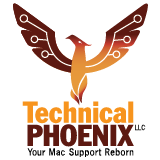 Prize Donor:


More About Those Posters:
Bring cash or credit card to take home your favorites!
$20 for 1
$50 for 3
$80 for 5



Parking:
OxWork Business Club is located at 1342 Glenwood Avenue Southeast, Atlanta, GA, 30316.
Parking on site is limited, so we recommend using your favorite ride-share or carpooling!
If you have any questions, concerns or just want to say "Hi," you can reach your Librarian, Katie Bryl, at programming@atlanta.aiga.org or (443) 804-3705.
Would you like to volunteer?
AIGA Atlanta is a volunteer-run organization, and we're always looking for energetic and passionate volunteers to help at our events. The plus side is that you don't have to be a member AND you get in for FREE!
If you are interested in volunteering for this event, please email membership@atlanta.aiga.org.