AIGA Student Board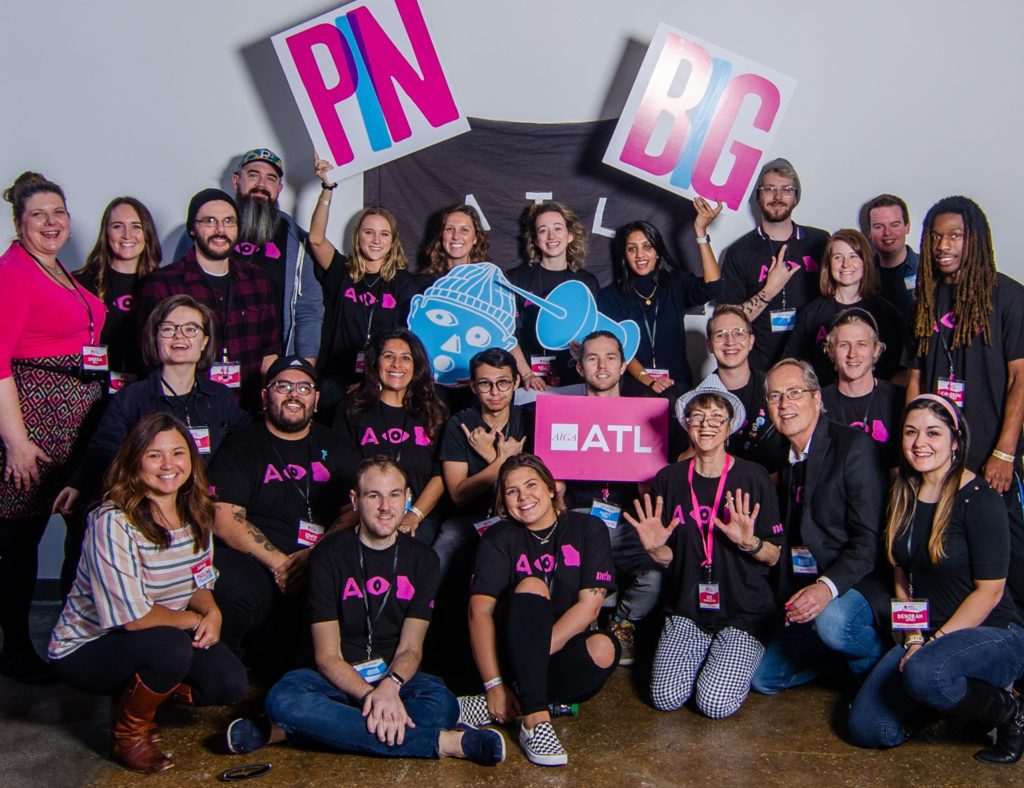 Want to join smart design students who are enhancing their design education with leadership skills and networking?

AIGA Atlanta has an active Student Board with members who share their passion for design and learning with the community. The student board and members from Atlanta-area design schools work together under the guidance and direction of the Education Chair.

The Student Board President also works alongside the AIGA ATL Professional Board. Together, we strive to create events around the city that inspire learning, help springboard design careers, and cultivate relationships in the design community.

Some past events organized by the Student Board include: the Annual Pin-Up Show, Portfolio Review, and Type Fight, as well as opportunities to hear from brilliant designers. More informal community mixers have included bocce ball and kickball, pairing students with professionals or students challenging professionals.

The AIGA ATL Student Board is a great way to make connections and, more importantly, relationships with your Atlanta design community.
Monthly meetings are open to anyone interested in attending and typically held on the first Saturday of each month. Register for our next one on the Upcoming Events page!
Interested in learning more? Email us at AIGA ATL
Get Connected
Follow us on Instagram
Like us on Facebook
Current AIGA Student Board Members
Kelly Payton, Co-President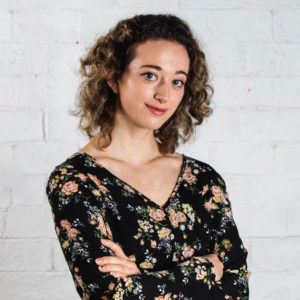 Kelly Payton is an Atlanta native and a Senior at The Art Institute of Atlanta. Taking after her mother, she is expressive in many ways and found herself in the Graphic Design Program. She currently uses her design skills at IG Design Group, where the power of mockups come to life. Aside from school and work, she loves to rock climb at Stone Summit Kennesaw and cuddle with her incredibly soft Calico cat. With a desire for adventure, Kelly hopes to branch out after graduation by moving to Chattanooga, Colorado, Utah, or any other state that catches her eye!
Leanna Martin, Co-President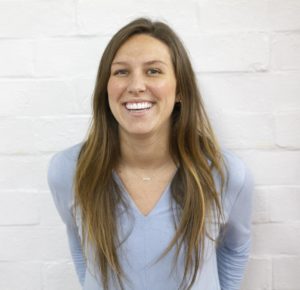 Leanna Martin is currently a student at Miami Ad School at Portfolio Center. She sees each day as an opportunity to improve, pursue her love of design, and inspire others. Leanna has always found herself creatively inclined— even at 7 years old when she was selling her art to her first patrons, her parents, for 15 cents a painting. Determined, in high school she once convinced her teacher to let her use one of the art department's closets as her personal studio for a year. She then went on to graduate from Furman University, where she majored in studio art. Dependable, Leanna is Co-President of AIGA's Atlanta Student Board where she works with 16 schools and more than 200 students in the region. Leanna loves to get involved whenever she can. She uses her many experiences as inspiration for her work, which is characterized by her empathy for others, her strong conceptual thinking, and her love of art. Dedicated in her studies, Leanna could not be more excited knowing her future career in design will lead her toward achieving the highest potential and tremendous happiness.
Lauren Spratt, Secretary & Treasurer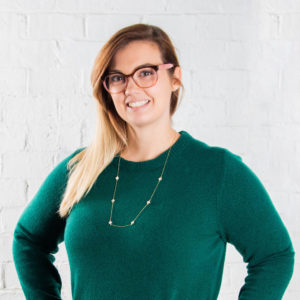 Lauren Spratt is currently a Junior at Kennesaw State University, pursuing her BFA in Graphic Communications. She first discovered her love of all things graphic design when she was in high school. Ever since, she has taken on small freelance design jobs and enjoys working with her clients. Her motto in life is whatever you do, do it to the best of your ability and push yourself beyond your initial ideas. She is excited to serve as the Secretary and Treasurer for the AIGA Student Board this year.
Edwin Villalba, Communications Lead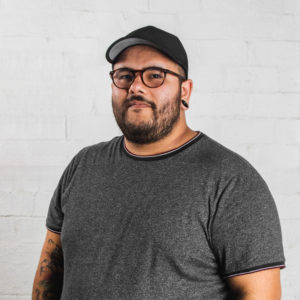 Edwin Villalba is a Texas-raised graphic designer and photographer living in Georgia. Edwin lives, loves, and breathes art and design. He enjoys the different ways that creatives can express themselves through art. In 2010, he started his career as a self-taught freelance photographer and graphic designer, going by the name EDVC Studios. As a strong believer in the importance of brand identity, he enjoys helping businesses and non-profit organizations build their brand, and helping the community through design and photography.
Edwin has always had a passion for graphic design and, after being away from school for several years, Edwin is now back and finishing up his Bachelor of Fine Arts degree in Graphic Design at The Art Institute of Atlanta. Currently, Edwin is the Communications Chair for the AIGA Atlanta Student Board and has continued his career as a Freelance Graphic Designer for Miller Zell. He continues to run EDVC Studios in his spare time with professional, personal, and collaborative projects. Edwin's biggest goals are to live life to the fullest, continue to work in this field that he enjoys, and inspire others through graphic design and photography.
Melanie Rankin, Programming Lead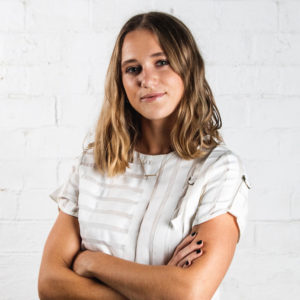 Melanie is from the Philadelphia area, Go Birds! She attended Furman University where she played soccer and received her B.A. in Business Administration with a concentration in Marketing. After working for Nicole Miller, designing media campaigns, as well as planning a runway show with Big Brothers Big Sisters Region, she knew that design was something she wanted to pursue. She now attends Furman's Masters program at Miami Ad School at Portfolio Center. In her free time she plays soccer on a co-ed league and is a movie fanatic. She is excited to serve as the Programing Lead for the Student Board!
Edgar Cruz, Programming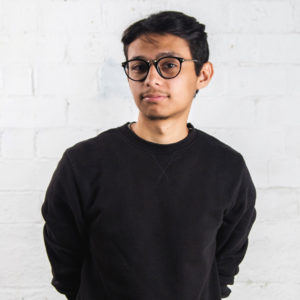 Howdy! My name is Edgar Cruz. I'm currently studying at the Art Institute of Atlanta for my Bachelors degree in Graphic and Web Design. Design has been my passion since my early high school days in my hometown of Warner Robins, GA. I strive to gain more knowledge, experience, and connections to succeed in the industry. My goal is to incorporate what I have learned in school to create design solutions for people or groups that aspire to make unique statements. Along with discovering new ways to increase my expertise in the design field, I plan to start teaching what I have learned to young creatives who are interested in design.
Suvani Dave, Mentorship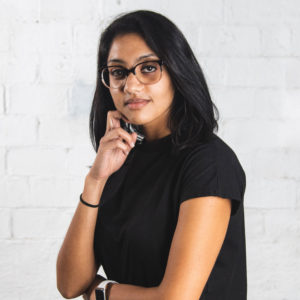 Suvani Dave is a graphic designer from the United Kingdom who currently resides in Atlanta, Georgia. She is currently a Junior at the Savannah College of Art and Design with plans to graduate Spring 2020! Suvani has a strong passion to challenge where her design skills and understanding can be utilized to create solutions that push the boundaries. She has a deep love for pour-over coffee and uses her free time to venture out and explore coffee houses. Especially those that experiment with their coffee!
Major Filer, Partnership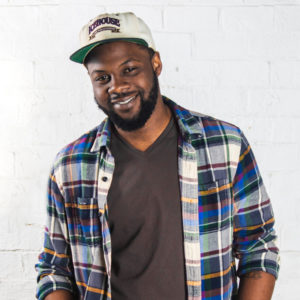 Major is a Graphic Designer, Illustrator, and a Veteran from Brunswick, Georgia. Before attending The Art Institute of Atlanta, Major was already an experienced artist in his hometown. In high school, he developed relationships with teachers and staff members through his art. At a young age the artist had his hands full from, working on fliers for events, clothing designs, and even collaborations with other local artists. As a Private in basic training, his Sergeants took note of his creative abilities and challenged him not just physically and mentally, but creatively as well. Once his time in the service was up, he sought out graphic design. As a Designer, Major feels that to be great, you have to master two things: resilience and repetition.
Ender Isin, Philanthropy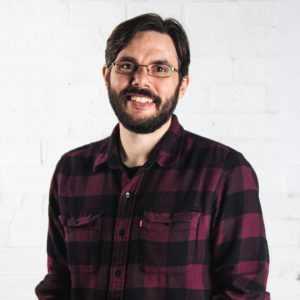 Raised in Marietta and seasoned in Atlanta, Ender is a former music festival production tech and road crew junkie. He loves the excitement of living on the road and the pressure of building stages for amazing talent. (He once got paid to touch Tom Petty's piano.) Before production life he enjoyed video and Photoshop experimentation. After designing a few pins, t-shirts, and stickers to some success in the music community, he knew it was time to get serious about design. After grabbing a degree in Design & Media Production he fell through the internet discovering the strange and wonderful world of advertising. He is now at the Creative Circus where he is a 5th quarter student studying traditional design. With an affinity for brand identity systems, publication design, and anything experimental, Ender hopes to one day return to the music & festival industry with a new bag of tricks and a fresh perspective.
Leah Hale, Historian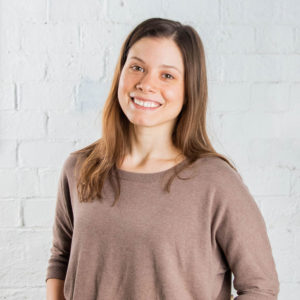 Leah is a Graphic Design student at The Creative Circus. Her undergraduate degree from Kennesaw State University is in English with a minor in Professional Writing. She worked in market research for years before deciding to get her life on the right path…and become the designer she'd always been destined to be. She's inspired by design that tells a story and embraces imperfection. Outside of design, she loves Star Trek, poetry, and making hot sauce.
Zach Stremmel, Membership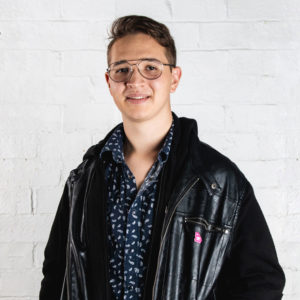 Zach is a graphic designer from Swedesboro, New Jersey, and will graduate from Savannah College of Art and Design in the Fall of 2020 with a BFA. Zach was always interested in art, ever since he was a kid. When he was young, he saw the Public Theatre branding for "Shakespeare In The Park" designed by Paula Sher. Her combination of typography and photography immediately grabbed his attention, and Zach knew what he wanted to do with his life. When he went to high school at Kingsway Regional High School, he was introduced to graphic design. It is his goal now to create designs that maintain a healthy balance between visual impact and functionality. Zach loves graphic design and thoroughly enjoys every project he works on. Some day, he hopes his designs will inspire and influence other young artists.
Zakk Greene, Membership
Zakk Greene grew up in Savannah, GA. From there, he left for Athens to attend the Lamar Dodd School of Art at the University of Georgia. Zakk is a Senior Graphic Design major, President of the Graphic Design Club, and Design Editor of the independent student newspaper, The Red & Black. Zakk uses design in these roles to help others find a unique voice to tell their stories.
Anna Sherlock, President Emeritus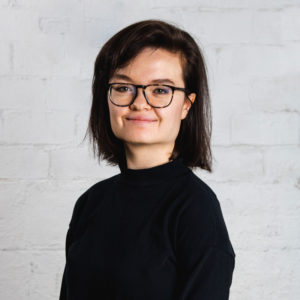 Anna Sherlock is an Atlanta native with a passion for problem solving. A lover of branding and illustration, she strives to tell stories with simplicity and distinction. She is deeply inspired by design's potential to make change in the world and how it can convey the value and purpose of those it represents. She first got involved in AIGA through SCAD Atlanta's student group, before joining the Student Board in 2018 as President. Now an alumna, she remains committed to students and faculty as President Emeritus.