AIGA Atlanta Student Board
Overview
Want to join other smart design students who are enhancing their design education with leadership skills and networking?
AIGA ATL has a very active Student Board with members who share their passion for design and learning with the community. The student board and members from Atlanta area design schools work together under the guidance and direction of Education Co-­Chairs Sue Youngblood (The Art Institute of Atlanta) and Hank Richardson (Portfolio Center).
The Student Board President also works alongside the AIGA ATL professional board. Together we strive to create events around the city which inspire learning, help springboard design careers and cultivate relationships in the design community.
Some past events organized by the Student Board include the annual Pin Up Show, Portfolio Review Day, and Type Fight, as well as opportunities to hear talks from some great designers.
More informal community mixers have included bocce ball and kickball, pairing students with professionals or students challenging professionals.
For the Student Board's mission, purpose and structure: Student Board_about
For a description of officer positions: Student Board_officer positions
For a list of schools with on ­campus Student Groups click here: Campus Student Groups
The AIGA­ ATL Student Board is a great way to make connections and more importantly relationships with your design community.
Interested in learning more? Email us at AIGA ATL
Stay up ­to­date on student education focused inspiration and events by liking our Facebook page:  "Like AIGAATL"
Anna Sherlock, President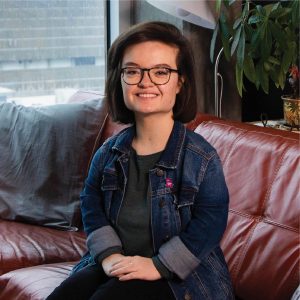 Anna Sherlock grew up an hour outside of Atlanta. She discovered graphic design in high school, and in 2015 she made her way to the city to learn more. She's found her niche in publication and identity design, but she loves diving deep to find empathic solutions whatever the medium. In her free time, she loves getting involved in the AIGA community, and she's especially excited to lead the Student Board this year and help other Atlanta design students flourish.
Rowan Griscom, Vice President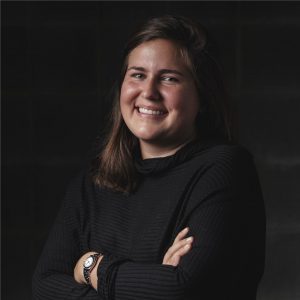 Rowan is originally from Nashville, TN though she's not the biggest fan of country music. She attended Furman University where she received her B.A. in studio art with a concentration in graphic design. She was sure that she would be attending veterinary school after college but those plans shifted after falling in love with design after an introductory class freshman year. She now attends Miami Ad School @ Portfolio Center and is in her sixth quarter studying design. In the spare time she does have, she loves reading anything and everything. She's excited to serve the student board as Vice President and connecting with others interested in design across Atlanta.
Kelly Payton, Co-Secretary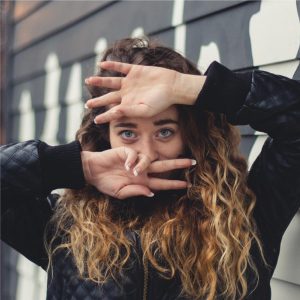 Kelly Payton is an Atlanta native and, a Junior at The Art Institute of Atlanta. Taking after her mother, she is expressive in many ways and found herself in the Graphic Design Program. She enjoys being a part of her school design group and the AIGA Atlanta Student Board. Her weekends are filled with outdoor activities, quality time with friends, and Farmer's Market visits with her parents.

Isaac Thomas, Co-Secretary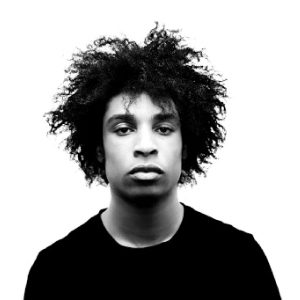 Isaac is an Atlanta local and currently attends the Art Institute of Atlanta. As a graphic designer, he strives to understand the needs of others to better help them solve their problems. Isaac is mostly interested in brand identity development, messaging, and strategy.
James Harrill, Sponsorship Chair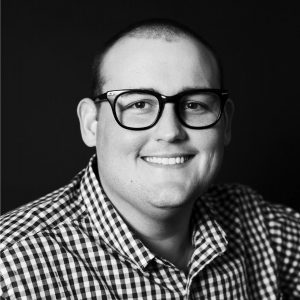 James Harrill – Christian, Designer, Cancer-Survivor. Originally from Knoxville, Tennessee, James Harrill is a designer living in Atlanta, Georgia with his wife Sarah Rose and their two mischievous cats. James has 4 years of experience as a commercial photographer. Through this lens, James identified his love for design and decided to pursue this path. He is currently a graduate student studying design at the Miami Ad School @ Portfolio Center. James' love for the design exploration process and his unique perspective as a cancer survivor has given him an authentic and impactful voice. After graduation James plans to embark on his next adventure working as a designer.
Sheba Lee, Membership Chair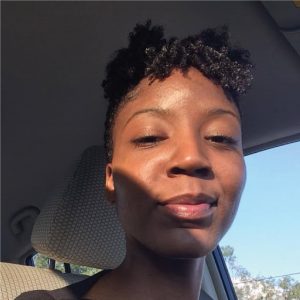 Sheba currently attends Portfolio Center where she studies Graphic Design. As a designer, her interests lie within strategy, urban planning, and branding. Outside of school, Sheba spends her time as a radical NBA fan, working as a Museum Assistant at The Museum of Design Atlanta (MODA), and painting watercolors.
Carsyn Ciuba, Communications Chair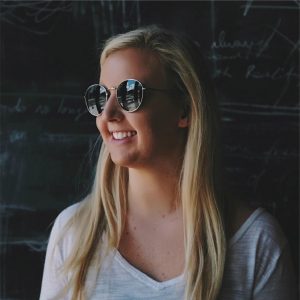 Carsyn grew up in Columbus, Georgia, where she hopes to return in the future after working for a few years in a big city. She attended Furman University in Greenville, SC where she studied Politics and International Affairs as she firmly believed she wanted to attend Law School. After interning for MEP Lord Dartmouth (yes, Princess Diana's step-brother:)) in the European Parliament in Brussels, Belgium, she decided that path wasn't for her. She fell in love with graphic design her senior year and found herself starting at Miami Ad School @ Portfolio Center not too long after graduation. In her spare time, you can find her at Taqueria del Sol enjoying a margarita and guacamole. She has seen the Gilmore Girls series roughly 10 times. This is not an exaggeration. She is excited to serve as the Communications Officer for the Student Board!
Leanna Martin, Communications Committee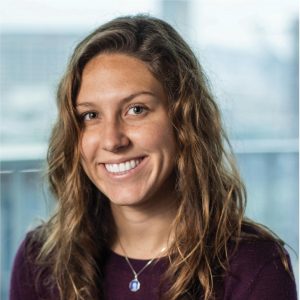 In a small city a little south of Charlotte North Carolina, Leanna Martin was born and raised. Leanna has always been an aspiring artist. When she was just seven years old Leanna began producing and selling her work for collectors (her parents, for 15 cents). Later in her journey, Leanna's high school was unable to offer enough art courses, and therefore Leanna found a way to continue her studies, by spending a semester studying art in her teachers closet. Even though Leanna never expected to make a career out of her passion, she could not be happier to make this love of art her life. In May of 2018 Leanna graduated from Furman University with a Bachelor of Arts in Studio Art, she is currently a student at the MAS at the Portfolio Center, and a current AIGA Atlanta member, and a past AIGA Charlotte member.
Edwin Villalba, Communications Committee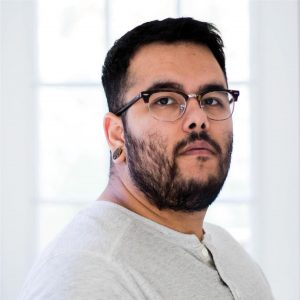 Edwin is a Graphic Designer, Photographer, and illustrator from Dallas, Texas. After living in Austin for 6 years, Edwin decided to venture out to Atlanta to pursue his degree in Graphic Design at The Art Institute of Atlanta. With some years of experience behind a camera, Edwin started his freelance photography and graphic design business EDVC Studios in 2010. Edwin enjoys being challenged in different mediums and enjoys learning to expand his artistic creativity. Aside from being an artist, Edwin enjoys hanging with friends, listening to music, going to shows, and eating good food. One of Edwin's favorite quotes by Paula Sher says "It's through mistakes that you actually can grow. You have to get bad in order to get good."
Courtney Jacobs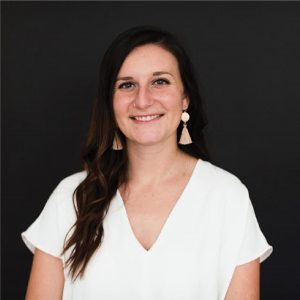 Courtney Jacobs was born and raised in Johns Creek, Georgia. She attended Furman University, where she played softball and received a bachelor's degree in studio art with a concentration in graphic design. Courtney is currently a design student at Miami Ad School @ Portfolio Center and she will graduate in September of 2019. What drove her to pursue a career in design was her desire to design for good. Courtney believes in the power of design to share stories, tell truths, and create positive changes in the world. In her free time, she enjoys pottery, macramé, and any craft that allows her to work with her hands.