AIGA Atlanta Board of Directors
Dio Jensen, Co-president
president@atlanta.aiga.org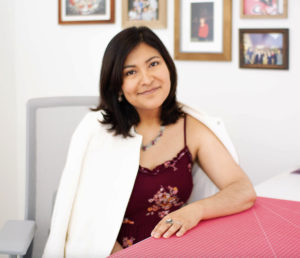 After a few years of practicing accounting as a CPA, Dio decided to change her career path and follow her passion for design. She feels this was one of the best decisions she has ever made and is now happy providing her design and illustration services as Dio Jensen Design. She also teaches design at Miami Ad School, and loves to mentor young creatives. Dio was featured in GDUSA as one of 2020's Responsible Designers to Watch after she co-founded AIGA Unidos (a multi-chapter collaboration seeking to create a space to empower and celebrate creatives with a Latinx and Hispanic cultural backgrounds). If you don't find Dio at work or working on her personal projects, you will find her strolling down the streets of Reynoldstown with her husband and adorable pups.
Katie Bryl, Co-president
president@atlanta.aiga.org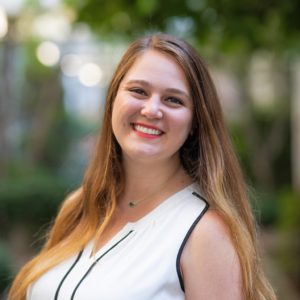 Katie Bryl, a SCAD Atlanta Alumni, graduated with her BFA in Graphic Design. She began volunteering with AIGA in 2015 as a way to stay connected with the creative community post-college. After serving on the Programming Committee for 4 years, with 2 of those as the Programming Chair, Katie stepped into the role of Vice President. As Vice President, Katie hopes to continue to foster her love of the Atlanta creative community, grow as a designer, and use her experience to support her fellow board members. When she's not working to improve her AIGA Chapter, she can usually be found at Piedmont Park or on the Beltline with her dog Moose. If she's not outside, she's probably traveling and attempting to find the best donuts in whatever city she's in – the more sprinkles the better!
Madison Martinez, Secretary
secretary@atlanta.aiga.org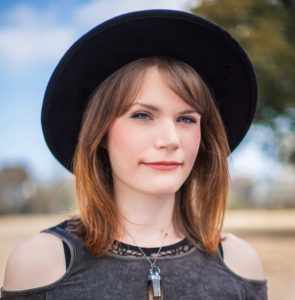 Madison grew up in the Atlanta suburbs and has always been interested in the arts. Growing up, her parents encouraged her creativity and she spent many days painting or drawing at the kitchen table. After graduating from the University of West Georgia she began working as a press operator at a fine printing and finishing shop before going back to portfolio school. She loved working at the press but hoped to one day design what she was printing. She graduated from Portfolio Center in the fall of 2018 and now designs branding and marketing materials for small businesses, non-profits, advocacy programs, and online entrepreneurs. Madison loves being able to create for causes and organizations that she is passionate about. She enjoys going on walks in the park with her family, trying new foods, traveling, taro bubble tea, and anything iridescent!
Patrick Richardson, Treasurer
treasurer@atlanta.aiga.org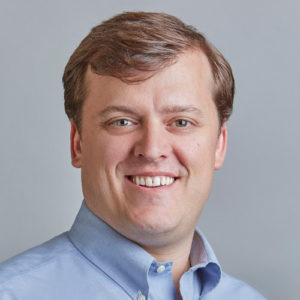 Patrick Richardson is the Vice President of Accounting for Intown Suites, an Atlanta based extended-stay hotel company. He leads a large team that is constantly looking for ways to optimize and improve existing processes to more accurately and effectively communicate financial information. Patrick is always looking for new experiences and meeting new people, which is how he found his way to AIGA. When he is not working, you will find him traveling, cycling, enjoying live music, watching sports, trying new restaurants, and attempting to imitate BBQ grill YouTube stars. Patrick and his wife live in Buckhead with their 10 year old Toy Yorkie Poodle.
Tiffany Ricks, Business of Design Chair
businessofdesign@atlanta.aiga.org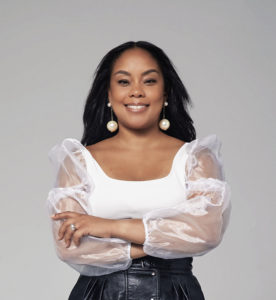 Tiffany is a North Carolina Agricultural and Technical State University alum, currently pursuing her Master of Professional Studies in the Business of Art and Design at MICA. She has spent the last five years working in community development through an Atlanta-based nonprofit, Hue Collective, Inc. she co-founded with several other creatives to spearhead the annual Hue Design Summit. Tiffany has demonstrated success developing growth strategies for small firms, building effective public & private partnerships, and advocating for employee belonging and equity-centered improvements. Her high regard for design as a practice extends to her personal portfolio of creative branding projects for emerging businesses. In August 2021, she joined the Museum of Design Atlanta's team as Community Engagement Manager to develop adult programming. She enjoys hiking, vinyl collecting, and spending time at home with her family.
Tiffany Prater, Communications Chair
communications@atlanta.aiga.org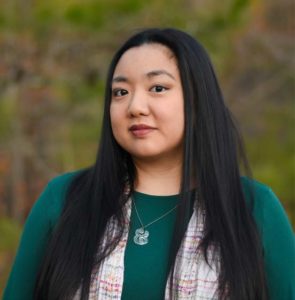 Tiffany Prater is a Filipino graphic designer and currently an Assistant Professor at the University of North Georgia. Her teaching pedagogy explores visual communication practices, social design, and collaborative work strategies. In addition, her experimentation with various media such as hand-lettering, type design, letterpress printing, and silkscreen printing informs her design practice. Tiffany's clients include the MoyaMoya Foundation, Indiana Coalition for Public Education – Monroe County, Bogues Consulting Group, and 350 Deschutes, to name a few. She enjoys the weekend with her partner and two dogs, Coco-Bean and Ivy-Blu when she isn't working. She is also known for pulling off a disguise of her 'identical twin.'
Dorothea Taylor,  Diversity & Inclusion Chair
diversityinclusion@atlanta.aiga.org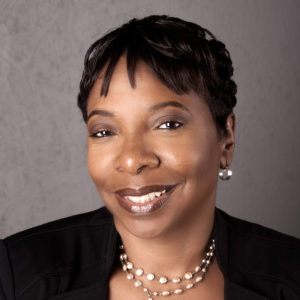 Dorothea Taylor is a founding partner and current owner of T.P. Design Inc. a design/illustration studio based in Stone Mountain, Georgia. They specialize in a unique blend of design fused with illustration or what they call "designustration". Over the last 20+ years they have worked with a wide array of clients including Coca-Cola, Pepsi, Church's, General Mills, Cartoon Network, Georgia Pacific and Disney.  Dorothea feels fortunate having been exposed to art programs at an early age that led her to her career in design and illustration. She hopes to use this opportunity serving as the DEI chair to help increase awareness and make AIGA more inviting for marginalized designers.
Anna Sherlock, Education Chair
education@atlanta.aiga.org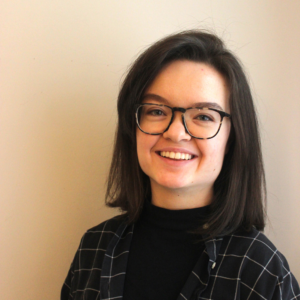 Anna Sherlock is a publication design contractor at the Centers for Disease Control and Prevention. First drawn to its union of creativity and strategy, she's most passionate about design's ability to uncover value and shape the world. She joined AIGA in college and became President of AIGA SCAD Atlanta and the AIGA ATL Atlanta Student Board in 2018. After graduating, she stayed involved as an advisor to help build student-focused events and resources. She's excited to keep working as Education Chair to engage with students at all levels to help them find community and gain confidence as they enter the professional realm.
Stephanie Grendzinski, Head of High School Initiatives
highschoolED@atlanta.aiga.org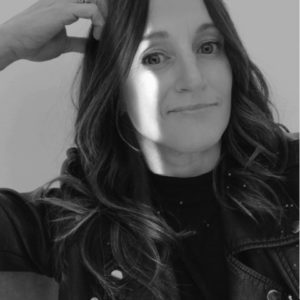 As an Educational leader and Design professional, Stephanie is actively building the next generation of creative leaders. Her background in design and higher education has given her the skills to achieve results and influence change. Stephanie has a track record of building a talented instructor network, an innovative and leading-edge curriculum, and cultivating relationships with national and global organizations to connect student outcomes to career opportunities and professional success. Stephanie is a strong advocate for creating awareness of creative communications education with untapped youth. She currently sits on the Atlanta Public Schools' Career Technical Agricultural Education (CTAE) Advisory Board. She works closely with the Work-Based Learning Liaisons to provide resources, developmental programs, and opportunities for the design and industry adjacent education pathways. In 2019, AIGA Atlanta created the High School ED committee to support these initiatives.
Lucas Alvarez, In-House Chair
inhouse@atlanta.aiga.org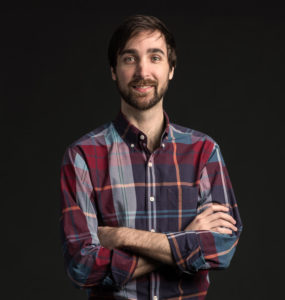 Lucas Alvarez is the Design Director of Governance & Accountability Institute. He focuses his passion on creating meaningful designs for brands to advance their understanding of sustainability strategy within a wide range of fields. He has close to a decade of experience in developing brand strategy and creative that connects people to the design to create a lasting impact. Lucas' work has included a wide range of B2B and B2C branding projects — from community districts, such as Centennial Olympic Park in Atlanta, to creating internal campaigns explaining complex processes for Coca-Cola Enterprise. This wide breadth of experience helps to inform his process in building creative that fits the client's specific needs. Lucas holds a BFA in Graphic Design from Georgia State University and stays active in his community. In his free time, Lucas takes his skills in design to work on a passion project, such as the collaborative development of the abstract strategy game Hermetica.
Mike Williams, Membership Chair
membership@atlanta.aiga.org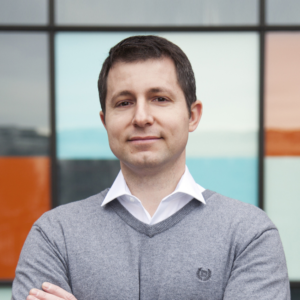 Mike Williams leads the Brand Identity and Consulting practice at Goods & Services, where he works with an amazingly talented team to build brands though identity, experiences, and storytelling. Prior, he has led brand design teams in agencies and on the client-side, with respected brands around the world. Mike has been a member and advocate of AIGA throughout his career, and began volunteering with AIGA Atlanta in 2017. As Membership Chair, he's committed to helping AIGA Atlanta understand and respond to the needs of Atlanta's designers, and ensuring they feel welcomed, connected, and engaged. (Please reach out and say hi!) When not designing, he's typically getting lost on hiking trails, planning adventures with his kids, and searching for Atlanta's best donuts.
Joe Kang, Mentorship Chair
mentorship@atlanta.aiga.org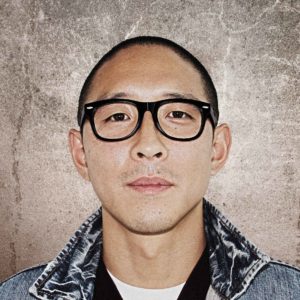 Joe is the Senior Project Manager and Global Resource Manager at Edelman and actively involved in the community with mentorship programs and networking within the artistic and advertising industries. He also sits on the Steering Committee Board of Directors for Edelman's Diversity and Inclusion Asian employee network called Boundless. His guilty pleasures are music, film, sports, cooking, food porn, fashion, retro sneakers, and dogs. His super power is interpersonal communication that allows him to tap into his inner parent, coach, babysitter, and psychologist to manage clients, music artists, and creative marketing teams. The vast array of management experience that he possesses helps him communicate in a professional and efficient manner with all types of personalities that instills trust, which is vital to long term working relationships. He finds inspiration in other creatives and bringing like-minded people together to make cool things happen.
Nicky Riale, Partnerships Chair
partnerships@atlanta.aiga.org

You know her, you love her, our beloved Mentorship Chair returns for an encore.
An Atlanta based graphic design, Nicky loves telling a great design story by incorporating both digital and analog solutions. Her primary interests are visual design, branding & identity, and digital illustration, but Nicky brings grant and non-profit experience to the board from her time with Community Foundation for Greater Atlanta, and service on the AIGA board. She has spoken at the AIGA National conference on behalf of the Chapter on the Mentorship Program to great reception. Nicky is also mom to 3-year old Charlie, AIGA Atlanta's unofficial youngest member!
Courtney Macca, Programming Co-Chair
programming@atlanta.aiga.org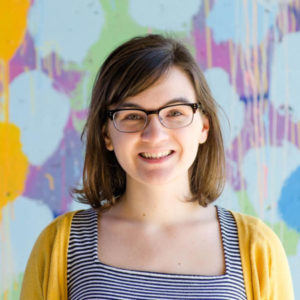 Courtney Macca is a lettering artist and illustrator based in Atlanta, GA. She also works in-house as a Senior Graphic Designer at CBRE on their business development team. Courtney says this means she lives the best of both worlds—clean layout design as well as hand lettering and illustration. She is the co-founder and coordinator of ATLphabet, a local lettering meet-up group, which meets monthly around Atlanta. Courtney currently serves as a member of the AIGA Atlanta In House Committee.
Meghan Murray, Programming Co-Chair
programming@atlanta.aiga.org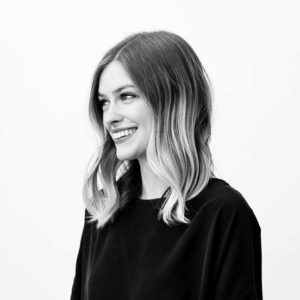 As the daughter of a creative director, you could say that Meghan was born into the world of design. She's honed her approach by plucking principles and skills from branding, advertising, and fine art. She spends her days as a Design Director at Matchstic where she leads a creative team in building brands both small and mighty. In her spare time, Meghan seeks out delicious eats (especially sweets), and enjoys exploring the city with her husband, John, and their two tiny pups in tow.
Sam Eckersley, President Emeritus
presidentemeritus@atlanta.aiga.org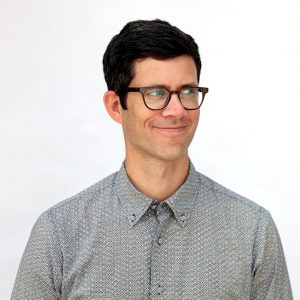 Sam Eckersley is creative director and co-founder of RED Partners, developing brand identity systems and campaigns for a broad range of clients including the National Football League, CNN, Google, PBS, Apollo Theater, Guggenheim, Nike, and American Ballet Theatre. Their work has won awards from the AIGA365, Art Directors Club, FPO, CMYK and Print, as well as Judge's Pick at the Type Directors Club.
Prior to RED Partners, Sam worked under Gail Anderson, developing brand campaigns for Broadway shows at SpotCo, one of the world's leading arts and live entertainment advertising and branding agencies. He also developed brand experiences in-house at the National Football League, and was designer at Milton Glaser, Inc.
Sam is a third generation graphic designer, regularly playing the role of advisor, lecturer, and speaker. He's currently on the board of AIGA-Atlanta, and an adjunct professor at Portfolio Center in Atlanta.
He graduated from the University of Nebraska and earned an MFA in Design from the School of Visual Arts, where he met his wife Courtney. Sam currently lives in Atlanta with his wife and two kids, Henry and Linnea.
Hank Richardson, AIGA Ambassador & AIGA Fellow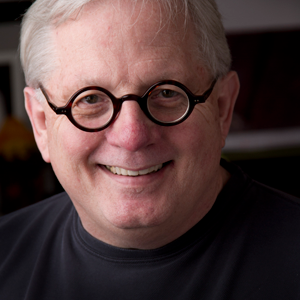 Hank is the Design Coach at Portfolio Center. He is an AIGA Fellow and recipient of the New York Art Director's Club 2010 Grandmaster Teacher's Award. He is a Director of the Museum of Design Atlanta and has served on the AIGA National Board and board of The Society of Typographic Aficionados. He is the AIGA/Atlanta Education Co-Chair.  As an educator, he brings strategic design-thinking into his teaching integrating design, business, and technology. Hank advises student leadership teams that translate design-led business development for start-up companies and products within a real-world context. Hank works with industry leaders from The Coca-Cola Company, Georgia Tech School of Architecture, and the Advanced Technology Development Center at Georgia Tech among others. He has contributed to such books as Design Wisdom, The Education of a Graphic Designer, Becoming a Graphic Designer, Design for Communications, The Education of a Typographer, Graphis, and Teaching Graphic Design. He travels widely, speaking at universities, and conducting workshops and seminars at conferences around the country. His students inhabit the most respected corporations, design firms, advertising agencies and entrepreneurial companies in the world — living testaments to his ability to nudge each student to a personal threshold where their best work is conceived.