AIGA Atlanta Board of Directors
Nakita Pope, President
president@atlanta.aiga.org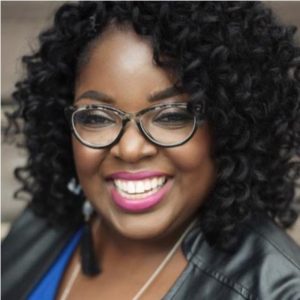 Nakita M. Pope has used her creativity and love of education to create a career in marketing and advertising that she loves. Over the past 25 years, she has worked as a strategist, graphic designer, creative director, brand manager, and professor, giving her experiences that inform how she works with her clients and students. A proud graduate of Hampton University in Hampton, VA, she obtained her B.A. in Graphic Design at her Home by the Sea. She then went on to a graduate design program at The Portfolio Center (now Miami Ad School) in Atlanta, GA. Nakita is the Chief Chick and Principal Brand Strategist of Branding Chicks, her boutique branding agency. Branding Chicks specializes in brand strategy, development, consulting, and management for femme-owned businesses and femme-focused brands. She helps clients narrow their focus, give their brands a voice, slingshot their confidence, and clarify their message to resonate directly with their audiences. She also supports businesses large and small to brand or re-brand to attract and grow customer bases for new products and professional services through custom, creative, relevant brand-promoting strategies. Her passion for brand strategy also extends to her advertising, branding, and design professorship at The Creative Circus for the past 14 years. In 2019 she also took on an additional role as the Diversity & Inclusion Advisor and, a year later, the Design Department Chair role. In 2020 she was named one of Graphic Design USA Magazine's People to Watch, and in 2022, she was named one of African-American Marketing Association's Black Marketers on the Rise. She is involved in several professional and non-profit organizations. including AIGA. Over the years, she has served on the AIGA Atlanta board as Education committee co-chair, in the Rise Up mentorship program, on the national DEI Task Force, and as co-chair of the 2022 Design + Business Conference. She was also named an AIGA Atlanta Fellow in 2021 for her contributions to AIGA and the local, regional, and national design community. She is a core team member of African-American Graphic Designers (AAGD) and a member of the African-American Marketers Association (AAMA). She is also the Vice President of the Board of Directors of Smart Girls on Campus and a board member of Good Thinking Atlanta. She is also the Co-Founder of Bella Boss, a subscription box for Black women business owners. Along with her work and passion projects, she now gets to share her knowledge and experiences with diverse audiences on the international speaking stage for organizations like WPP Global, BBDO Atlanta, MICA, Phoenix Design Week, The One Club, The Interaction Design Foundation, and the Georgia Tech College of Business. As always, her goal is to wield her crayons for good. Most recently, she was named an AIGA Atlanta Fellow!
Lucas Alvarez, Vice-president
vp@atlanta.aiga.org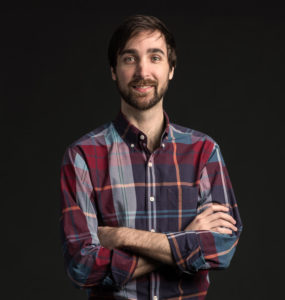 Lucas Alvarez is the Design Director of Governance & Accountability Institute. He focuses his passion on creating meaningful designs for brands to advance their understanding of sustainability strategy within a wide range of fields. He has close to a decade of experience in developing brand strategy and creative that connects people to the design to create a lasting impact. Lucas' work has included a wide range of B2B and B2C branding projects — from community districts, such as Centennial Olympic Park in Atlanta, to creating internal campaigns explaining complex processes for Coca-Cola Enterprise. This wide breadth of experience helps to inform his process in building creative that fits the client's specific needs. Lucas holds a BFA in Graphic Design from Georgia State University and stays active in his community. In his free time, Lucas takes his skills in design to work on a passion project, such as the collaborative development of the abstract strategy game Hermetica.
Katie Obrecht, Secretary
secretary@atlanta.aiga.org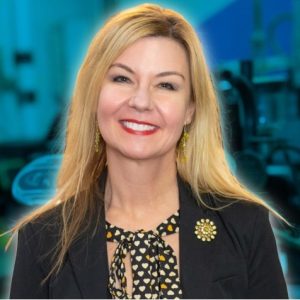 Brigitte is a Southeast Regional Sales Manager for Monadnock Paper Mills, an environmental and sustainable paper company headquartered in Bennington, New Hampshire. Brigitte is based in Atlanta, Georgia. Brigitte promotes environmental paper products to end-users, agencies and printers throughout the Southeast. Brigitte has been an AIGA volunteer for over 20 years. When not working or volunteering, Brigitte enjoys watching her son play baseball, seeing live music, gardening, traveling and volunteering for local causes. Brigitte was born in Germany and has lived in the Atlanta metropolitan area for over 20 years. She currently lives in Avondale Estates with her family and rescue dog, Lilly. Over 25 years of experience, from production to sales, in the printing and paper industry, most recently serving as Southeast Sales Manager at a major paper mill. Reputation for superior customer service, trouble-shooting and problem solving. Proven ability to work in a fast-paced environment, meeting tight deadlines and balancing multiple projects. Extensive and varied contacts throughout the Southeast, including many top advertising agencies, Fortune 500 companies and universities. High energy with a can-do attitude.
Alison K. Mason, Business of Design Chair
businessofdesign@atlanta.aiga.org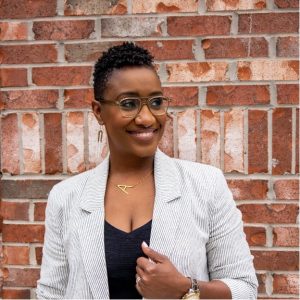 Alison Knowlton Mason wants to live in a world where all kids get a great education, where engaging stories are told, where laughter is abundant, and where people pay attention to each other. She joined Teach For America as a teacher in Atlanta after graduating from DePauw University and subsequently taught for four years. After leaving the classroom, she studied Graphic Design at the Atlanta campus of Savannah College of Art and Design (SCAD) and worked for three years as a graphic designer at Horizon Theatre Company. She joined full-time staff of Teach For America in 2010 and worked there for nine years across many teams, including internal communications and operations/events with the Atlanta, Los Angeles, and Miami summer teacher training institutes. She is the Founder/Principal of Lilacs on York Creative Studios, a creative agency specializing in branding, design, and creative retreats. Fueled by the power of storytelling, Lilacs on York helps businesses and entrepreneurs – with equity at the heart of their work – achieve clarity and expand their impact. Outside of work, look for her searching for steals at thrift stores, playing pickleball, and traveling with her husband.
Tiffany Prater, Communications Chair
communications@atlanta.aiga.org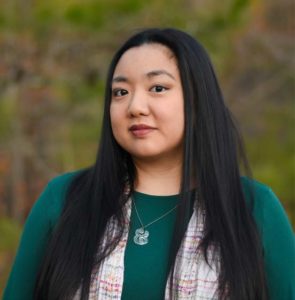 Tiffany Prater is a Filipino graphic designer who teaches at the University of North Georgia. Her teaching pedagogy explores visual communication practices, social design, and collaborative work strategies. In addition, her experimentation with various media such as hand-lettering, type design, letterpress printing, and silkscreen printing informs her design practice. Tiffany's clients include the MoyaMoya Foundation, Indiana Coalition for Public Education – Monroe County, Bogues Consulting Group, and 350 Deschutes, to name a few. She enjoys the weekend with her partner and two dogs, Coco-Bean and Ivy-Blu. She is also known for pulling off a disguise of her 'identical twin.' Tiffany earned her Master of Fine Arts in Graphic Design from Indiana University Bloomington.
James Harrill, Education Chair
education@atlanta.aiga.org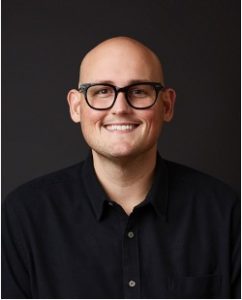 James Harrill is a Design Lead at Goods & Services, an educator for the M.AD School of Ideas and Furman University Master of Strategic Design program. He is an alumnus of the Portfolio Center & M.AD School of Ideas. James is a contributing photographer for Getty Images, a Community Group Leader for Buckhead Church, and an incoming board member for the Advertising for Change organization. James focuses on Human-Centered Design, leveraging empathy and his desire to better understand different perspectives. He is a cancer survivor and uses his experience and survivorship as a driver to relate to people and experiences on a deeper level. He excels at gathering and invigorating groups of people behind a mission. He has had the opportunity to work with diverse client partners across industries, creating genuine and successful relationships. James' mission is to make clients feel like partners and empowered by the work his team delivers. James is passionate about travel and making life experiences with his wife of 7 years, Sarah, and herding their two mischievous cats!
Stephanie Grendzinski, Head of High School Initiatives
highschoolED@atlanta.aiga.org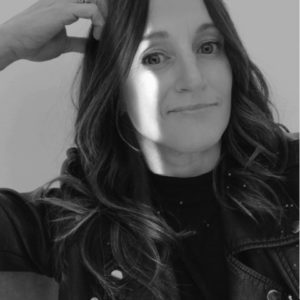 As an Educational leader and Design professional, Stephanie is actively building the next generation of creative leaders. Her background in design and higher education has given her the skills to achieve results and influence change. Stephanie has a track record of building a talented instructor network, an innovative and leading-edge curriculum, and cultivating relationships with national and global organizations to connect student outcomes to career opportunities and professional success. Stephanie is a strong advocate for creating awareness of creative communications education with untapped youth. She currently sits on the Atlanta Public Schools' Career Technical Agricultural Education (CTAE) Advisory Board. She works closely with the Work-Based Learning Liaisons to provide resources, developmental programs, and opportunities for the design and industry adjacent education pathways. In 2019, AIGA Atlanta created the High School ED committee to support these initiatives.
Zikomo Langston, In-House Chair
inhouse@atlanta.aiga.org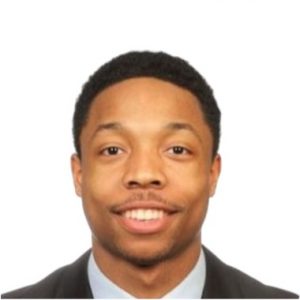 Zikomo Langston, a true Atlien, discovered his passion for creativity while studying Marketing and Advertising at Grambling State University. During those formative college years, he honed his artistic talents in photography and videography, becoming the creative eye behind Iota Phi Theta's, Epsilon Delta chapter. Embarking on a successful career with Allegis Group, Zikomo's tenacity and talent led him to become a top recruiter, acknowledged with the Core Value award for Work Ethic. Later at Randstad Sourceright, he continued to thrive as the Lead Recruiting Strategy Consultant. While working corporate Zikomo fueled his creative spirit through freelance videography partnering with influential entities like the Gathering Spot, Slutty Vegan, and the Harvard Diversity Project, with some of his work gracing the pages of CNN. Today, his entrepreneurial vision shines with his start-up "More Content," a platform empowering content creators to find creative opportunities and unlock their full potential to conquer the Atlanta market.
Crystal Petersen, Mentorship Co-chair
mentorship@atlanta.aiga.org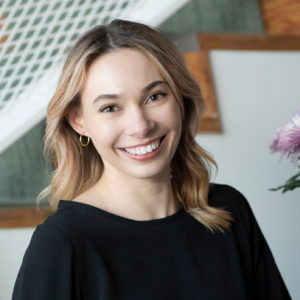 Crystal is a Senior Graphic Designer at Rhyme & Reason Design and a current resident of Midtown Atlanta. A graduate of the University of Georgia, Crystal has created design and lettering work across mediums and industries for clients including PlayStation, Pandora Music, CBRE, Sugarbear Sleep, HGTV, and Dylan's Candy Bar. Crystal joined AIGA in college, and has since gone on to participate in the Rise Up! Mentorship program for 4-years running – once as a mentee, three times as a mentor, and twice as a Mentorship Committee member. She credits the program and her former mentor (hi, Sarah Lawrence!) as one of the most life-changing moments in her creative career. She even met her current employers for the first time during the program's mid-year event. Crystal currently co-hosts the Atlanta chapter of Ladies, Wine & Design, where she finds joy in planning useful events that bring together creative women in the Atlanta area to connect, learn, and grow from each other. When not designing, Crystal can be found hanging with her dogs, adopting new houseplants/struggling to keep them alive, and collecting useless facts to prepare for her inevitable Jeopardy debut.
Scott Banks, Mentorship Co-chair
mentorship@atlanta.aiga.org
For more than 15 years, Scott Banks has been lending his expertise to companies of all sizes, helping them overcome their most challenging marketing issues. Scott's creative solutions have won numerous awards and have included projects such as revamping Superman's image, revitalizing an outdated Coca-Cola brand, and even planning a sleepover with Dracula. As a multi-talented creative, Scott brings a wealth of experience in strategy, branding, design, and typography to consumer brands and the entertainment industry. He is skilled in using Adobe Creative Suite, typeface design, interactive design, illustration, and copywriting. In addition to helping companies solve creative problems, he also serves as an adjunct instructor at the Miami Ad School and mentors young creatives. Scott's favorite holiday is Halloween, during which he and a small team of creatives build a life-size haunted castle in his front yard for the enjoyment of neighborhood trick-or-treaters.
Kelli Stoudenmire, Programming Co-Chair
programming@atlanta.aiga.org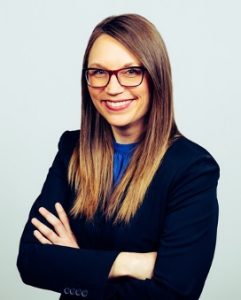 Kelli is a passionate design leader who values family, community and all things creative. This Georgia native transformed her lifelong love for art into a design career. She holds a BFA in Graphic Design from the University of Georgia, where she also mentors current design students. With over two decades of visual design experience, Kelli has delivered award-winning, eye-catching designs and strategic storytelling for multiple Atlanta based companies. Her expertise includes print and digital design, art direction, photography, video production and brand strategy. Kelli is currently a Global Communications Manager and Senior Graphic Designer at UPS. She's been a member of AIGA for many years and most recently finished the AIGA Complete Design Leader Certificate, focusing on what it means to build an inclusive organization. In her spare time, she volunteers as the Event Coordinator and Photographer at the local high school. Kelli resides in Marietta with her husband, Travis and two children, Mackenzie and Kealan.
Iz Holcomb, Programming Co-Chair
programming@atlanta.aiga.org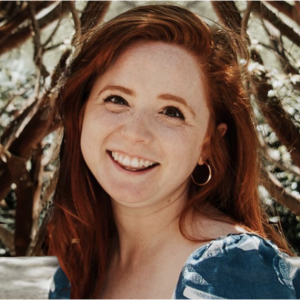 Iz Holcomb is the Director of Design at Banyan Communications, a creative consultancy in Atlanta, GA that serves federal, state, and non-profit clients to exclusively create change for good. Throughout her career, she has served in a variety of roles: from in-house design specialist, to agency art director, to branding studio designer, to UX strategist, to copywriter, to university design and coding professor (not necessarily in that order). She leads a double-digit and growing team of talented designers, art directors, and motion designers leading creative communications initiatives with clients such as the Center for Disease Control and Prevention and the American Public Health Association. Iz holds a bachelor's in Advertising and a master's in Integrated Marketing Communication from Florida State University. By connecting with wonderful creatives through AIGA's Tallahassee chapter, she discovered that using design to make positive change in the world was exactly what she wanted to spend her career doing. When her slack light is off, you can find her eating Jeni's ice cream.
Katie Bryl, Co-President Emeritus
presidentemeritus@atlanta.aiga.org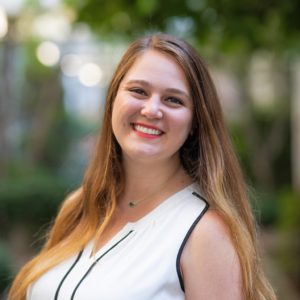 Katie Bryl is a creative professional – Senior Designer at Arketi Group by day, co-President of AIGA Atlanta by night. In her spare time, she runs her small business, Brylliant Design LLC. She loves the Atlanta design community, and has been an active member of AIGA since 2015. Prior to her term as co-President, she served the chapter in roles including Programming Chair and Vice President. When she's not working, she can usually be found hitting the tennis courts or taking her dog Moose for a walk. Otherwise, she's searching for new and exciting travel destinations in her hunt for the world's best donut – the more sprinkles, the better. Katie has a Bachelor of Fine Arts in Graphic Design from the Savannah College of Art & Design.
Dio Jensen, Co-President Emeritus
presidentemeritus@atlanta.aiga.org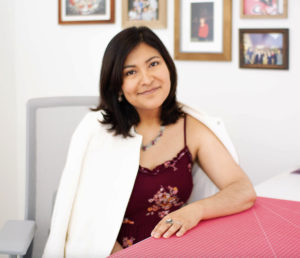 After a few years of practicing accounting as a CPA, Dio decided to change her career path and follow her passion for design. She feels this was one of the best decisions she has ever made and is now happy providing her design and illustration services as Dio Jensen Design. She also teaches design at Miami Ad School, and loves to mentor young creatives. Dio was featured in GDUSA as one of 2020's Responsible Designers to Watch after she co-founded AIGA Unidos (a multi-chapter collaboration seeking to create a space to empower and celebrate creatives with a Latinx and Hispanic cultural backgrounds). If you don't find Dio at work or working on her personal projects, you will find her strolling down the streets of Reynoldstown with her husband and adorable pups.
Hank Richardson, AIGA Ambassador & AIGA Fellow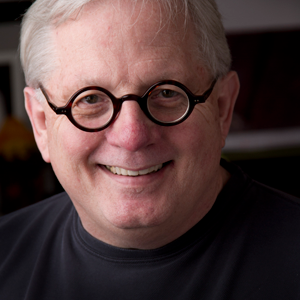 Hank is the Design Coach at Portfolio Center. He is an AIGA Fellow and recipient of the New York Art Director's Club 2010 Grandmaster Teacher's Award. He is a Director of the Museum of Design Atlanta and has served on the AIGA National Board and board of The Society of Typographic Aficionados. He is the AIGA/Atlanta Education Co-Chair.  As an educator, he brings strategic design-thinking into his teaching integrating design, business, and technology. Hank advises student leadership teams that translate design-led business development for start-up companies and products within a real-world context. Hank works with industry leaders from The Coca-Cola Company, Georgia Tech School of Architecture, and the Advanced Technology Development Center at Georgia Tech among others. He has contributed to such books as Design Wisdom, The Education of a Graphic Designer, Becoming a Graphic Designer, Design for Communications, The Education of a Typographer, Graphis, and Teaching Graphic Design. He travels widely, speaking at universities, and conducting workshops and seminars at conferences around the country. His students inhabit the most respected corporations, design firms, advertising agencies and entrepreneurial companies in the world — living testaments to his ability to nudge each student to a personal threshold where their best work is conceived.