AIGA Atlanta is pleased to announce that George Hirthler, Peter Wong, and Cynthia Jones Parks have been selected as 2019 AIGA Atlanta Fellows. This honor is bestowed upon designers who have made a significant contribution to raising the standards of excellence in practice and conduct within their local or regional design community as well as in their local AIGA chapter.
George, Peter, and Cynthia will be honored at a Special Reception on Sunday, March 17, 2019, at the Museum of Design Atlanta (MODA) where AIGA members, past Atlanta Fellows recipients, and guests will celebrate the nominees.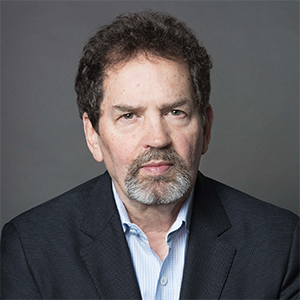 About GEORGE HIRTHLER
A writer and brand strategist by profession, George was a founding member of the AIGA Atlanta chapter and sat on the Board of Directors under president Barbara Cohen. His contributions to design in Atlanta and to AIGA have been beyond significant. Through his partnership with Brad Copeland at their firm Copeland Hirthler, George helped bring the 1996 Centennial Olympic Games to Atlanta. He and Brad served as the core creative team on Atlanta's bid campaign to win the right to host the Games and they continued to provide creative services to Atlanta's Olympic Committee throughout the seven-year organizational effort.
Today, Hirthler is widely regarded as one of the leading creative forces at work in the Olympic Movement. Over the last two decades, he has served as a lead writer or campaign strategist for ten Olympic bid cities. The campaigns of Atlanta 1996, Istanbul 2000, Stockholm 2004, Klagenfurt 2006, Beijing 2008, Vancouver 2010, NYC2012, Salzburg 2014, Chicago 2016 and Munich 2018 all benefited from his branding insights, passion, and drive for excellence. He also wrote the theme for the Beijing 2008 Olympics, One World, One Dream, and the winning bid for the inaugural Winter Youth Olympic Games for Innsbruck 2012.
 He has served as a strategic consultant to the International Olympic Committee, the United States Olympic Committee, the Commonwealth Games Federation, and numerous Olympic organizations and sponsors. In 1996 he was awarded the Chevalier in the Order of Arts & Letters by the Republic of France for his work in promoting the Olympic Ideals, and in 2004 Sports Business Magazine named him one of the 20 most influential people in the Olympic Movement. In 2016, Hirthler published The Idealist, a historical novel on the life and times of Baron Pierre de Coubertin, the founder of the modern Olympic Games. He has also written a 365-day commentary on Coubertin's writings (www.coubertinspeaks.com) and is currently at work on the development of a feature film on the Baron's campaign to revive the Olympic Games.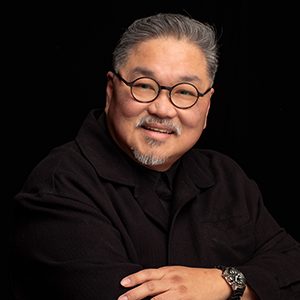 About PETER WONG
Peter Wong serves as a Professor with the Graphic Design Department at the Savannah College of Art and Design (SCAD), Atlanta campus. Prior to his teaching career at SCAD, Peter led the Communication Design Department at the Atlanta College of Art for twelve years. He has taught at the University of the Arts (Philadelphia College of Art & Design) and at York University, Toronto. He has also guest-lectured at the Fashion Institute of Technology (FIT), New York, and has led workshops with graduate students at both the Basel School of Design, Switzerland and The University of Calgary's Department of Environmental Studies in Alberta, Canada.
Wong's professional career spans both the cities of Toronto and New York City where he has assumed various positions, from Senior Designer to Director of Design at several firms. Peter's scope of expertise includes annual reports, corporate brochures, identity programs, mutual fund and limited partnership launches, exhibit design, and signage and retail communications for some of North America's leading corporations. A partial list of clients Wong has worked with include: Lehman Brothers, Chemical Bank, Merrill Lynch, Champion Paper Company, International Paper Company, Deloitte, The New England, Dean Witter, Twentieth Century Fox, MetLife State Street, Paine Webber Properties, AT&T, Gruntal Group, Banco Internacional SNC, Westinghouse, the New York Stock Exchange, Sime Health USA, Texaco Inc., and Fulton County Arts Council, Georgia.
Wong's work has been published in many leading magazines and publications such as The International Design Magazine Annual, Art Directors Club New York Annual, Type Directors Club New York Annual, Communication Arts Annual, Print Regional Annual USA, Studio Magazine, American Illustration Annual, Graphic Design USA, Annual of The American Institute of Graphic Arts and Graphis. In addition, he is the recipient of various awards such as the DESI award, Icograda Philips Award, and has a poster in the permanent collection of the Prints and Photographs Division at The Library of Congress, Washington, D.C.
Peter's professional affiliations include the American Institute of Graphic Arts (AIGA) where he served as Education Chair; The Type Directors Club, New York; Design Management Institute (DMI); and The American Center for Design.
Peter Wong received his BFA degree from York University in Toronto, Canada and his MFA degree from Cranbrook Academy of Art in Michigan, USA. He and his family reside in Atlanta, Georgia.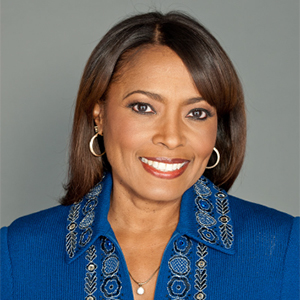 About CYNTHIA JONES PARKS:
 Cynthia Jones Parks is President and CEO of Jones Worley Design, an Atlanta-based communications firm that celebrates its 29th Anniversary in 2019. Parks has earned a national reputation in the transportation industry for her agency's outstanding work. Jones Worley has provided strategic branding and marketing communications, wayfinding and signage design, and creative solutions for more than 45 transportation authorities from California to Florida. 
Parks made history when Jones Worley was the only African-American, female-owned firm selected to be on the team that branded and designed the "Look" of the Centennial Olympic Games.
Parks made history again when her firm branded and launched the Breeze Card for the Metropolitan Atlanta Rapid Transit Authority (MARTA), in what was the first 100 percent smart card conversion in the country. The success of that project paid off enormously. Jones Worley subsequently won contracts to guide the implementation of eight, uniquely different transit smart cards in San Francisco, St. Louis, and Albany, just to name a few. No other marketing and communications firm in North America has worked on as many smart cards as Jones Worley.
Under Parks' leadership, Jones Worley has also been awarded high-profile projects for global-reaching, Fortune 500 corporations such as The Coca-Cola Company, Turner Entertainment, Chick-fil-A, the Centers for Disease Control and Prevention, and Hartsfield-Jackson Atlanta International Airport—the busiest airport in the world.
Parks is a popular speaker and panelist. In addition to the Conference of Minority Transportation Officials (COMTO), she is a member of the American Public Transportation Association (APTA), the Society of Marketing Professional Services (SMPS), The American Institute of Graphic Arts (AIGA), and the Society for Environmental Graphic Design (SEGD). 
Parks formerly served on the Board of Advisors for the Metro Atlanta Chamber of Commerce, the Atlanta Chapter of COMTO, the Board of Directors for the Georgia State Alumni Association, and the Small Business, Agricultural, and Labor Advisory Board for the Federal Reserve Bank of Atlanta. She was a member of the 1997 Class of Leadership Atlanta. Recognized as an innovator and leader in local, national, and international media outlets, Parks was also the 2015 recipient of COMTO's Celebrating Women Who Move the Nation Award for the outstanding private sector work her firm has done in transportation including air, bus, heavy and light rail and roads. 
When she's not working, networking, speaking or strategizing, Parks stays true to her creative roots as an artist. A born entrepreneur, Parks sold her first paintings at the young age of 15.

Special thanks to our sponsor, Bennett Graphics.