Join us for a workshop with HOMO to get your gloved hands wet with the dyeing process.
Learn the essentials to inspire your next creative project, and walk away with your very own T-shirt just in time for Atlanta Pride! Nicholas Komor, founder and creative force behind Atlanta-based brand Homo, is designing and working in this medium to appeal to homos interested in reclaiming the word. Secret: everyone is homo (sapien).
Please note this is a hands-on workshop. Gloves and aprons will be provided, but please wear stain appropriate clothes and shoes, and leave your valuables behind. 


Featuring Special Guest Brigitte Bidet, Atlanta Drag Star.

Tickets — includes Gloves, Aprons, T-Shirts
$15 — Members (Online)
$20 — Non-Members (Online)
$20 — Members (At Door)
$25 — Non-Members (At Door)
$10 — Students

About HOMO
Based in Atlanta, Georgia, HOMO is led by Nicholas Komor and has a twofold mission: to reclaim and reframe the word "homo" and change the way we perceive each other. Komor explains, "We chose the word Homo for this brand because, on its own, it serves as the single-most unifying, lowest common denominator term for all of us who inhabit this planet together. We created HOMO as a medium to remind people that we are all human, Homo sapiens, and that everyone is Homo. It's an absolute outlook."
Because of its negative connotation, the word homo remains blacklisted in many databases due to its ability to be used maliciously as slander. Because the Lanham Act provision prohibits the registration of trademarks that may "disparage or bring into contemp[t] or disrepute" any "persons, living or dead," the US Patent and Trademark Office (USPTO) reluctantly granted trademarks for "Homo" and "Everyone is Homo" in November 2016.
HOMO has since launched an online clothing shop featuring hand-dyed, distressed t-shirts, casual knits, and a line of garments under their artist series, of which the first release is a one-of-a-kind graffitied Homo t-shirt. Next steps for the brand include collaborations with individuals and companies to make a conscious effort to reclaim Homo together.

About Nicholas Komor
Polish-American designer Nicholas Komor firmly believes in design that is "human-first." Trained in both Industrial Design at Georgia Tech and Fashion Design Technology at UAL: London College of Fashion, Komor developed his knowledge of business and marketing at The Coca-Cola Company where he designed the visual brand identity system for one of the world's most ubiquitous brands. After two years, he departed to create his own design consultancy bringing the design vision and principles he had learned to young brands and startups.
In-between projects, Komor took a break to participate as a contestant on the television show, Project Runway: Under the Gunn, during which he realized that he wanted to create a brand that wasn't just fashionable, but also relevant and meaningful. Once the show aired, Komor sought with his life and business partner Stephen Wayne Clark to successfully establish a trademark for HOMO through a challenging legal process due to the word's negative and slanderous connotations.
While waiting to claim the Homo name, Komor took a position as Senior Art Director for Jaipur Living, an area rug company featuring luxury handmade rugs, during which he would travel and witness the vast imbalance of human quality of life around the world. These travels crystallized the concept for Homo, turning it from its original inception as a "queer brand" for the LGBTQ community to a more global brand with the unifying reminder, "Everyone is Homo." In February 2018, Komor left Jaipur Living to focus on launching Homo full-time.

Would you like to volunteer?
AIGA Atlanta is a volunteer-run organization, and we're always looking for energetic and passionate volunteers to help at our events. The plus side is that you don't have to be a member AND you get in for FREE!
If you are interested in volunteering for this event, please email membership@atlanta.aiga.org.

Sponsors
Atlanta-based and supporters of small businesses.
T-shirts provided by Alternative Apparel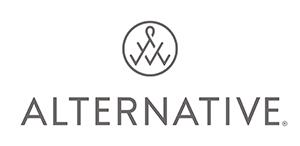 Screenprinting provided by Danger Press